Plumage and Plunder
A downloadable game for Windows
A powerful wizard is resting in his tower, when suddenly he hears a noise. A thief has broken in and is attempting to steal his magic and knowledge! A fight breaks out between the two - who will win? Team up with a friend and play to find out!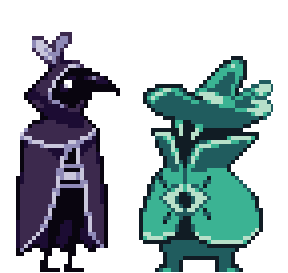 Made by a team of students in 48 hours for the Brains Eden 2019 games jam!
Install instructions
Download and unzip "Plumage_and_Plunder.zip" and then run "Plumage_and_Plunder.exe"